A Call for Kelp by Bree Baker
I discovered this series when the gloomy weather we've experienced here in Virginia gripped me in its rainy grasp and made me long for beaches and sunshine. I went on a mission to discover mysteries set in island locations and discovered the Seaside Cafe Mysteries by Bree Baker.
The newest release–A Call for Kelp–hits the shelves on May 26, 2020, and I couldn't read it without reading the first three in the series. The first book, Live and Let Chai, introduces us to Everly Swan who has recently opened Sun, Sand and Tea. She specializes in tea brews and light food on the beaches of Charm, North Carolina. Charm is a small island in the Outer Banks and Swan woman have lived here since the 1700s. Family lore says Swan women are cursed in love and can never leave the island. Everly knows the curse is all bunkum. After all, she left Charm to follow a handsome cowboy on the rodeo circuit and attend culinary school. So what if the cowboy broke her heart and she didn't finish school. It certainly doesn't mean the curse is real, does it?
When a member of the town council ends up dead outside her cafe, Everly becomes suspect number one in new-to-town Detective Grady Hayes' book. After all, someone poisoned Mr. Paine, Everly did have a beef with him, and Paine was last seen drinking Everly's iced tea. The case seems clear to some folks in the Charm. Everly Swan killed Mr. Paine.
Everly works to solve the crime and clear her name before Sun, Sand and Tea closes permanently before it ever has a chance to truly open. While solving the crime, she finds herself feeling a spark of electricity every time the handsome detective is near.
In A Call for Kelp, the fourth installment in the series, Mitzi Calgon is in town to help with the production of her aunts' bee documentary. Everly learns that Mitzi, a Hollywood star, was close friends with her grandmother. Everly is thrilled to learn that Mitzi brought letters from her grandmother with her to Charm. She wants to learn more about her grandmother's mysterious stint in Hollywood.
Unfortunately, Everly never gets the chance to learn more because Mitzi is found murdered and stuffed in a bee box before the filming of the documentary even commences. The prime suspect? Her best friend Amelia's dad, Mr. Butters. Everly has to help clear his name, much to handsome detective Grady's chagrin. He has enough to worry about now that his former mother-in-law has moved to Charm. He admonishes Everly on a regular basis to leave solving crimes to the cops. When Everly receives threatening texts and her new cooking website is hacked, the danger becomes real. Fortunately for the reader, Everly doesn't cower in a corner but rallies to solve the crime.
I read all four books this week. Although there are the standard cozy tropes–close friend or self is accused of murder, handsome detective on the case, amateur sleuth is threatened/stalked in each book–I found them a welcome respite from the weather and the quarantine. Everly is a smart, funny heroine and the recipes in each book are a great bonus. I love the concept of an iced tea shop on the beach and the family curse gives an extra twist to the usual romance element. Add in the ex-boyfriend cowboy reappearing to the mix, and you have progression with the characters and their relationships. With a fifth book scheduled to release in December, I'm hoping the author becomes a bit more adventurous and strays from the formula she has used for the first four books.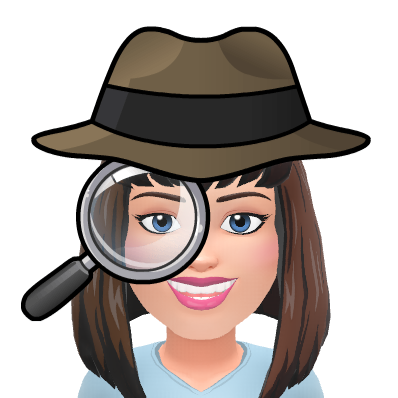 If you want an escape from your current location to a beach town with a few murders, then check out the Seaside Cafe mysteries.